Back to School Park and Pray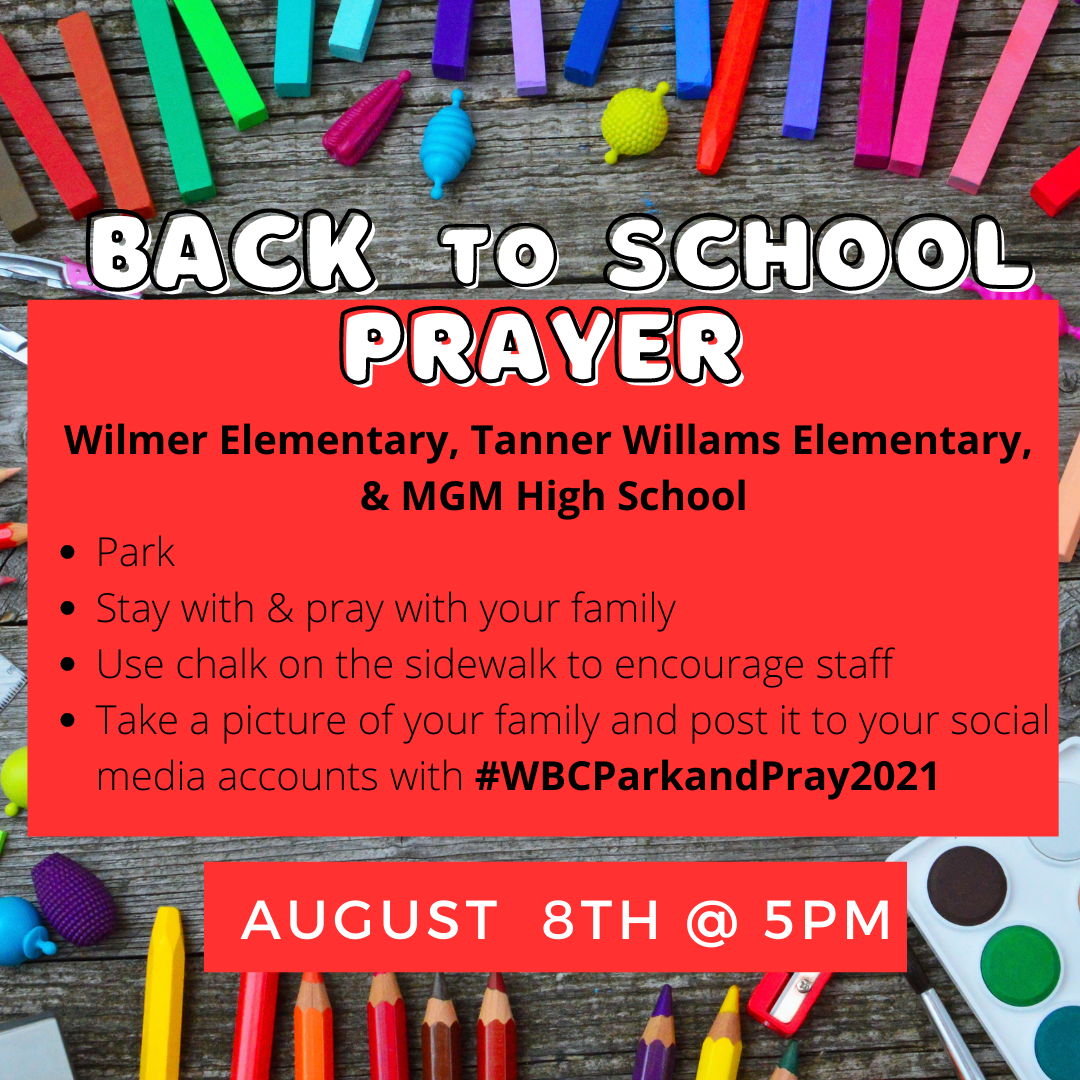 ---
Before the school year begins, we want to pray over the schools in our community! To do this in a safe manner, we are asking you to join us in your car on August 8th at 5:00 p.m. as we pray for every life that will walk the halls at Wilmer Elementary, Tanner Williams Elementary, and MGM High School this year!
This is an event your whole family can participate in! Principles at each of the three named schools have welcomed our efforts to encourage the staff and students by leaving chalk messages and pictures to be seen as the school year begins. With three sites and plenty of sidewalk space, we ask that families stay socially distanced from others as they pray and leave something encouraging for these school employees and students to see!
Be sure to take a picture of your family participating and use the hashtag #WBCParkandPray2021 when you post about praying together! We look forward to sharing this special time of prayer with you!