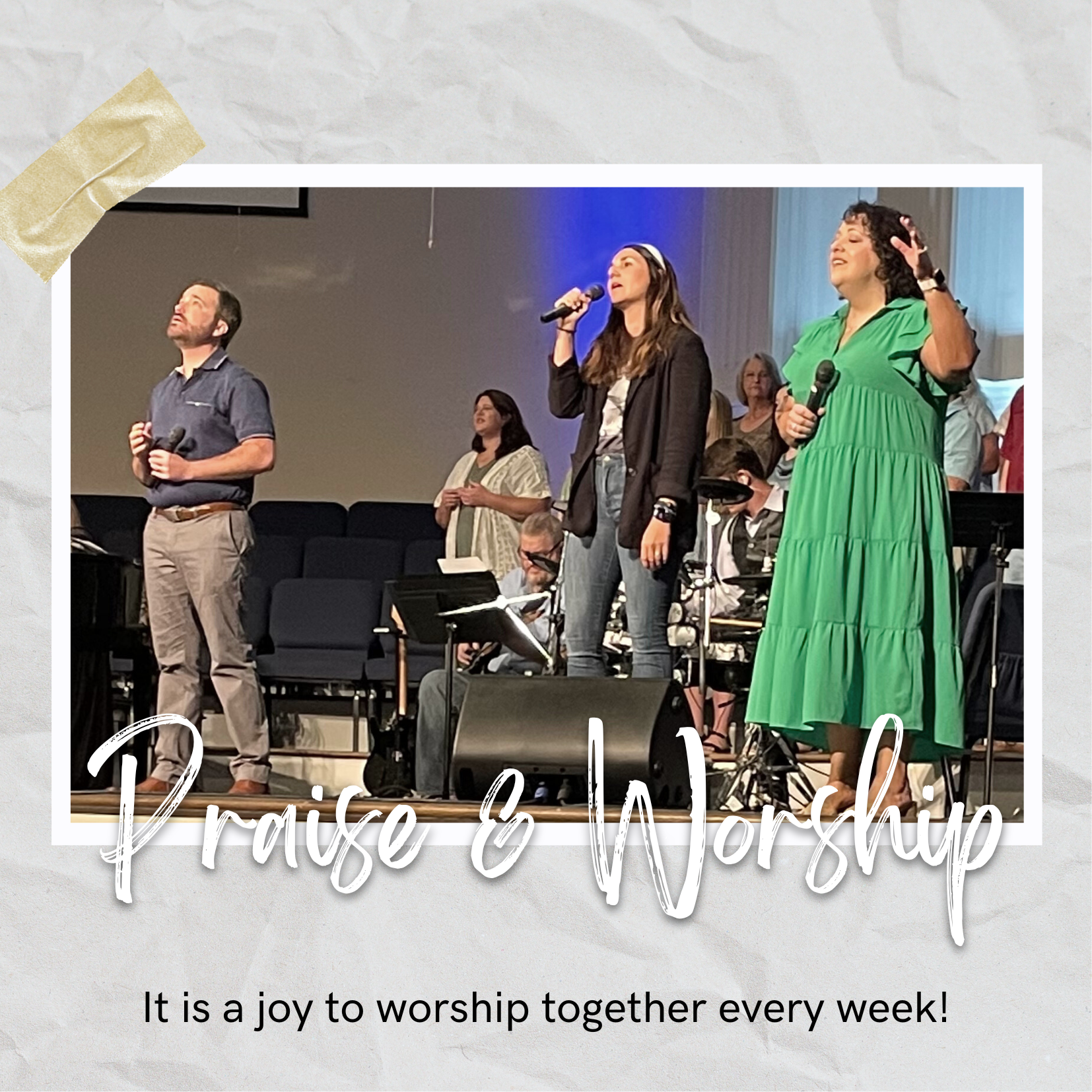 Our desire is to connect with God by engaging in meaningful worship. Expressing our love for God and His glory is the reason we worship. Whether through contemporary praise or sacred hymns, our aim is to direct people's hearts and affections toward God.

Worship happens when Christians respond to God's grace and to the truth in His Word. We want to encourage this response as we gather to worship together each week, and as we live our lives every day.
Choir
The Choir meets on Wednesday nights from 6:30-8:00 p.m. in the choir room. Childcare is provided for rehearsal time.

The Choir is open to anyone (high school students and older) who loves to sing and desires to serve God through the Worship Ministry. There are no auditions for Choir membership. If you are interested in joining Choir, just attend your first rehearsal at any time and fill out a visitor card!

Membership in the Choir is maintained through faithful service and attendance. Attending rehearsal is the most vital part of being involved in Choir.

We would love for you to join us in Choir! We have a great time together, learning music, praying for each other, and leading worship in our church. If you have any questions about Choir at Wilmer, please contact Brad Lewis.